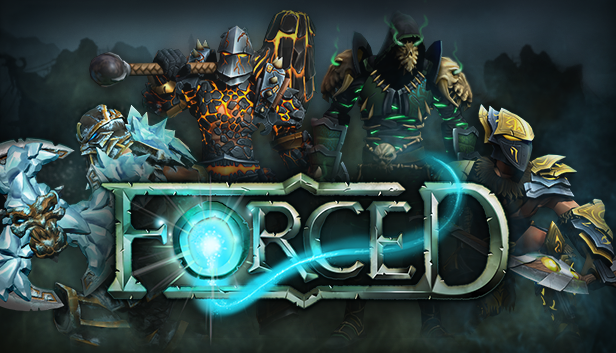 Description
Forced is a challenging one- to four-player co-op arcade action RPG with puzzle and tactical elements. You are cast as slaves in the toughest fantasy gladiator school of them all, condemned to fight to the death, all the while attempting to win your freedom. You will face deadly trials and huge creatures, but Balfus, your Spirit Mentor will guide you in your quest to break the chains of oppression.
History
Forced started as a student project in a University in Copenhagen (AAU-Cph). Built from the ground up with cooperation in mind, the game features several innovative features that drive cooperation between players, leaving egotistical players bleeding in the sand of the arena floor.
Features
1-4 Player Co-Op
25 Arenas and 5 Bosses
Four Weapon Classes
The Spirit Mentor
Co-op Combat System
No randomness
Smart enemy AI
---
Videos
Forced Console Release Trailer YouTube
Official Launch Trailer YouTube
Official FORCED Trailer 2013 YouTube
---
Images
download all screenshots & photos as .zip (14MB)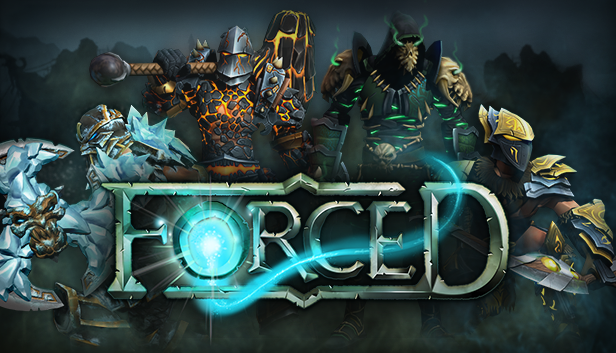 ---
Logo & Icon
download logo files as .zip (10MB)
There are currently no logos or icons available for FORCED. Check back later for more or contact us for specific requests!
---
Awards & Recognition
"Best Danish Game - Danish Game Awards 2014" 31 January 2014
"Best Danish Game, Best Game Design, and Best Visuals - SpilPrisen 2014" 14 April 2014
"Best Game with 3D Graphics - Intel Level Up 2013" 15 March 2013
"Surprise of the Year - GameReactor" 2013
"Danish Game of the Year - Gameplay Magazine" 2013
"Best Gameplay - Gamescom - Indie Vault" 27 August 2013
---
---
Selected Articles
---
Additional Links
Forced on Kickstarter
Our Kickstarter campaign http:.
Forced on Steam
FORCED: Slightly Better Edition http:.
Betadwarf YouTube channel
Features Forced related Videos http:.
Keymailer.co
Request FORCED Key https:.
---
About BetaDwarf Entertainment
Boilerplate
BetaDwarf started with a group of people squatting in a University classroom for 7 months until that day came where they were discovered and thrown out.. Luckily they found a house and lived together for 3 years, while completing a Kickstarter campaign, taking a private bank loan and ultimately releasing their first game FORCED. See that popular imgur picture story here.

The ambitious team from Denmark/Copenhagen has since then made Forced Showdown, been joined by the glorious London Venture Partners and is now fully focused on making Minion Masters - the best real time card game with co-op on PC and Console.

Targeting core gamers, BetaDwarf is doing free-to-play the fun way - and the way they'd like to play it, they are also playing Minion Masters daily, so you might find a match with them.
More information
More information on BetaDwarf Entertainment, our logo & relevant media are available here.
---
FORCED Credits
Steffen Kabbelgaard
CEO, Game Director
Kenneth Harder
Lead Programmer
Kristian Klie
Gameplay Programmer
Alex Jørgensen
Animator
Peter Buje
Lead Designer
Jesper Kristiansen
Sound
Christoffer Greulich
Producer
Fredrik Häthen
Composer
Alexander Karlsson
Technical Artist
Klaes Simonsen
3D Artist
Martin Prestegaard Lehnsdal
3D Artist
Stefan Greulich
Art Director
Contact
---
presskit() by Rami Ismail (Vlambeer) - also thanks to these fine folks